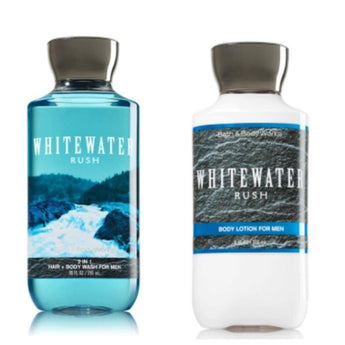 Bath Body Works Men Lotion and Hair Body Wash Set, Whitewater Rush
Regular price $18.58 Sale
LOTION 8 OZ, BODY WASH 10 OZ, .FREE SHIPPING...!!!!!
A robust yet luxurious blend of the world's finest ingredients made for men. Vitamin E and Aloe Vera combine with Shea Butter to nourish skin, while a rich lather delivers an all-over fresh fragrance experience. Fast-rinsing formula works on skin & hair for our most convenient way to clean.
A captivating rush of fresh water, aromatic bergamot and white cedar, inspired by great outdoors adventure USAGE: Add a generous amount to palm & smooth over skin.
GIFT SET...WHITE WATER RUSH FOR MEN...!!!!!
Whatsapp