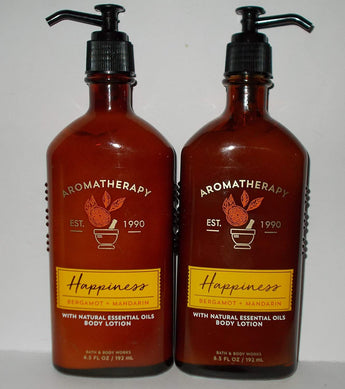 Bath and Body Works Happiness Bergamot and Mandarin Body Lotion 2 Pack
Regular price $39.90 Sale
Ultra-creamy, fast-absorbing body lotion with nourishing shea butter & Vitamin E is formulated to give skin long-lasting moisture. An aromatherapy blend of natural ingredients & essential oils benefits body, mind & mood. Breathe deeply for best results.
Bergamot Essential Oil creates a sense of well-being. Mandarin Essential Oil helps improve mood.
Includes Set of 2 -Bath & Body Works Aromatherapy Body Lotion
TWO 6.5 fl oz. Bottles
Massage into skin to enhance your mood.
Whatsapp