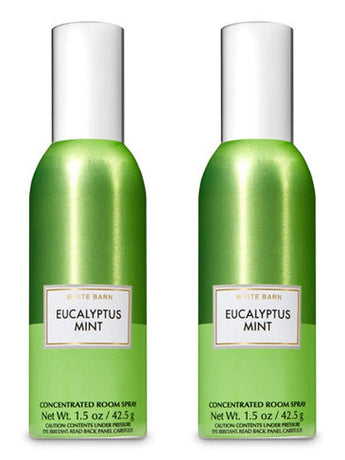 Bath and Body Works 2 Pack Eucalyptus & Mint Concentrated Room Spray. 1.5 Oz.
Regular price $20.50 Sale
Instantly freshen your home with two quick bursts of fragrance and fill every room with its very own Eau de Parfum. Exclusively developed by our team of home fragrance experts for long-lasting scent.
2 pack eucalyptus mint concentrated room spray.
Eucalyptus mint: Fresh Eucalyptus, Sweet Spearmint, Lemon Peel, Clary Sage
Refresh with two quick bursts of fragrance and fill every room.
Content 1.5 Oz / 42.5 g
Whatsapp